Matthew Gephardt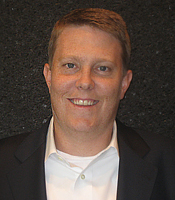 Matthew Gephardt is Chief Operating Officer and Managing Partner of Gephardt Group. In this capacity, Mr. Gephardt has led numerous labor relations engagements including Freeman, Hawaiian Airlines, Spirit Aerosystems, Allison Transmission, US Foodservice, YRCW, Constellium and CenturyLink.
Prior to Gephardt Group, Mr. Gephardt was Vice-President of Professional Services at RedPrairie Software and founded AIM Technologies Inc., an information management technology company. He also worked as a Senior Advisor on the Gephardt for President 2004 campaign, where he was involved in public speaking, fundraising, public policy and media relations.
Mr. Gephardt has a Master of Business Administration degree from Northwestern's J.L. Kellogg Graduate School of Management and a Bachelor of Arts degree from Duke University.